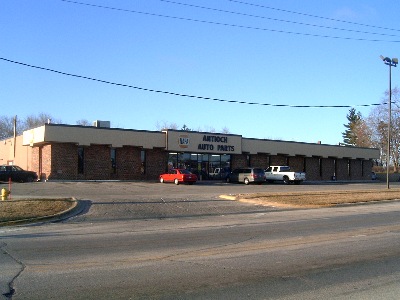 Since I'm late for this month's update, let's hope summer hangs on a little longer also! There's still lots of great weather to enjoy, and some good deals to be had too!

This month, NAPA is offering a $40 VISA rebate card with the purchase of 2 shocks or struts. Or buy 4 shocks and/or struts and get an $80 VISA rebate card. Ask us how!

One of the most often overlooked maintenance tasks is greasing suspension components. Has it been a while since your car was serviced? Get back in the game with a new grease gun for only $24.99 on sale this month. If you need a pair of jackstands to make that job easier, we have those for $24.99 a pair.

Are you on NAPA Rewards yet? This is a buyer loyalty program with which you can earn a $5 credit for every $100 you spend -- not just at our store but any participating NAPA Rewards store! All we need is your phone number and the computer tracks the rest. No card to carry, no minimum purchase to redeem. Sign on today!

Oil specials for September are Valvoline SynPower full synthetic motor oil for only $5.59 a quart! Or chose Valvoline conventional oil for $3.99. For diesel engines, Valvoline Premium Blue 15W40 is $13.99 a gallon.

Be sure to "Like" us on Facebook!

Thanks again for visiting our website. Thanks as always for your business; we are continually striving to be the world's finest NAPA store. Your feedback is appreciated.

-------------------

Phone: 847-395-3660 or 800-843-3211

Hours:

Monday - Friday: 7:30-6:30
Saturday: 7:30-5:00
Sunday: 9:00-2:00
Holidays: 9:00-2:00
Closed Christmas Day!
We are located just east of the intersection of Routes 83 & 173 in Antioch, Illinois.

Mailing address: 250 W. IL Rte. 173 Antioch, IL 60002