The official website of Antioch Auto Parts in Antioch, Illinois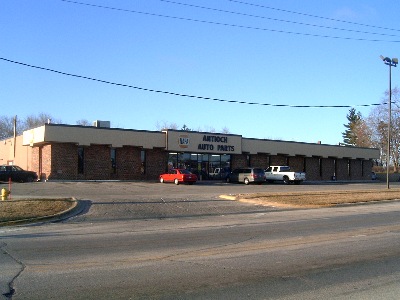 With all the hot days ahead of us, make sure you are stocked up for summer! We have many specials going on this month for oil, coolant, and car care products. Don't forget to get Dad something special, too with Father's Day on June 20th!

One of our best sellers is on sale, again just in time for Father's Day! The Evercraft 100 Pc. Screwdriver Set is only $19.99 all month. Grease Monkey 3-Pack Gloves are back for only $9.99! When in doubt, we have gift cards available, too!

Since the weather is perfect for washing up your vehicle, be sure to check out our car care aisle where you can save up to 33% on select Mother's products!

Need brake fluid? CRC Brakleen is on sale, 2 for $7!

Are you on NAPA Rewards yet? This is a buyer loyalty program with which you can earn a $5 credit for every $100 you spend -- not just at our store but any participating NAPA Rewards store! All we need is your phone number and the computer tracks the rest. No card to carry, no minimum purchase to redeem. Sign on today

PEAK Universal Full Strength coolant is on sale for $12.99/Gal. Or PEAK Universal 50/50 Prediluted is $9.99/Gal. Also, Final Charge Global Ext. Life Full Strength is only $18.99/Gal. and 50/50 Prediluted is $12.99/Gal.

Valvoline Full Synthetic Oil is only $5.39/Qt. Valvoline Conventional Oil is $3.79/Qt. For diesel, Chevron Delo 400 SDE 15W-40 is $13.99/Gal. We also have select Mobil 1, NAPA, and Castrol oil on sale, too!

Be sure to "Like" us on Facebook!

Thanks again for visiting our website. Thanks as always for your business; we are continually striving to be the world's finest NAPA store. Your feedback is appreciated.

-------------------

Phone: 847-395-3660 or 800-843-3211

Hours:

Monday - Friday: 7:30-6:30
Saturday: 7:30-5:00
Sunday: 9:00-2:00
Holidays: 9:00-2:00
Closed Christmas Day!
We are located just east of the intersection of Routes 83 & 173 in Antioch, Illinois.

Mailing address: 250 W. IL Rte. 173 Antioch, IL 60002