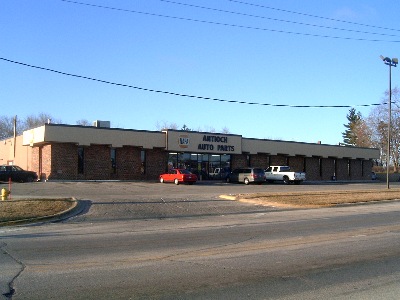 Is it going to be an early spring or what? Personally I've always said that if he sees his shadow, we get six more weeks of winter, but if not, spring comes in about a month and a half! Haha, I kill me...

February is traditionally a carryover month, not just in terms of waiting for warmer weather but for NAPA deals too. All of the same offers we had in January apply to this month as well. To wit:

NAPA has a battery deal through February. Buy a NAPA Legend battery and you can receive a $10 Visa rebate card by mail! Purchase a NAPA Legend Premium battery, and that rebate card is $20! Ask for your rebate form at purchase.

We might be past the worst of the cold, but we do have ice melt! Salt your driveways and walks to keep them safe, either 12lb shaker jugs or 20lb refill bags. It's been such a mild winter that we have plenty left. Maybe use some on your French fries, I don't know...

Sea Foam is on sale again! Only $7.99 a can. Also, CRC Brakleen (their spelling not mine!) is only $2.69 a can, both are great deals!

Are you on NAPA Rewards yet? This is a buyer loyalty program with which you can earn a $5 credit for every $100 you spend -- not just at our store but any participating NAPA Rewards store! All we need is your phone number and the computer tracks the rest. No card to carry, no minimum purchase to redeem. Sign on today!

Oil specials for February are Pennzoil conventional motor oil for only $3.49 a quart, or Pennzoil Platinum full synthetic for $4.99 a quart! For diesel engines, Shell Rotella 15W40 is $11.49 a gallon.

Be sure to "Like" us on Facebook!

Thanks again for visiting our website. Thanks as always for your business; we are continually striving to be the world's finest NAPA store. Your feedback is appreciated.

-------------------

Phone: 847-395-3660 or 800-843-3211

Hours:

Monday - Friday: 7:30-6:30
Saturday: 7:30-5:00
Sunday: 9:00-2:00
Holidays: 9:00-2:00
Closed Christmas Day!
We are located just east of the intersection of Routes 83 & 173 in Antioch, Illinois.

Mailing address: 250 W. IL Rte. 173 Antioch, IL 60002