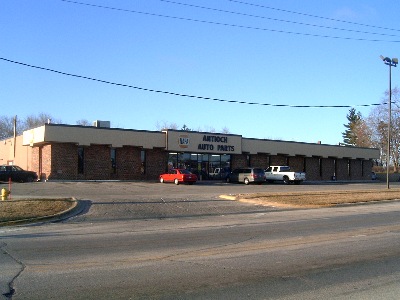 I've never fully understood that saying -- The person who penned that phrase either didn't care too much for dogs, or the summer heat! I happen to like both, so this is a great month to get out and enjoy it!

Did you know that heat is just as hard on your vehicle's battery as the cold? Good thing NAPA has extended the $10 Visa rebate card offer, this time for NAPA Legend and NAPA Power batteries for your car. What's even better is NAPA will donate $1 to the Intrepid Fallen Heroes Fund for injured U.S. Armed Forces personnel, for every Visa card that is redeemed. Last year NAPA was the biggest single contributor to this fund, help us repeat that feat this year!

New this month is a $15 dollar Visa rebate card with the purchase of any NAPA remanufactured starter or alternator, again with the $1 donation as above. No one likes to deal with a failed alternator or starter, but at least the rebate card can help lessen the pain a little!

Beat the heat, keep your air conditioner running cold! Yes, we have R134 refrigerant! It's only $8.99 for a 12 ounce can. You can pay more elsewhere, but I can't imagine why you would!

Oil specials for the month include Castrol GTX conventional motor oil for only $3.49, or Castrol Edge Full Synthetic motor oil for $5.69. We also have Valvoline Premium Blue 15W-40 Diesel Oil for $11.99 a gallon. Remember, we have filters for your Heavy Duty truck or Off-Highway equipment too!

Be sure to "Like" us on Facebook!

Thanks again for visiting our website. Thanks as always for your business; we are continually striving to be the world's finest NAPA store. Your feedback is appreciated.

-------------------

Phone: 847-395-3660 or 800-843-3211

Hours:

Monday - Friday: 7:30-6:30
Saturday: 7:30-5:00
Sunday: 9:00-2:00
Holidays: 9:00-2:00
Closed Christmas Day!
We are located just east of the intersection of Routes 83 & 173 in Antioch, Illinois.

Mailing address: 250 W. IL Rte. 173 Antioch, IL 60002