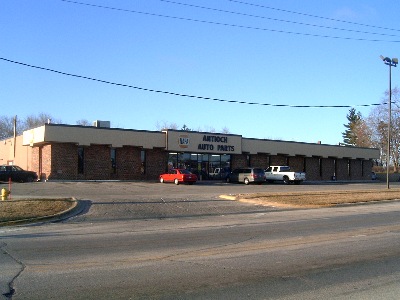 And NAPA has a bunch of great tools sets on sale for Fathers Day that any father would love! Everything from a 26-piece screwdriver set for $19.99, a 43-piece socket set for $39.99, or a 78-piece socket set for $49.99! Other deals too, come check them out! Prices are good for the month of June, but don't forget Dad!

June 14 is Flag Day, and we have a whole bucket of 8 x 12 inch U.S. flags on sale for only $1.99 each! The best part is, NAPA will donate $1 of each flag sold to the Intrepid Fallen Heroes Fund for wounded soldiers. Buy a bunch and put them everywhere, it's a great cause too! U.S.A.!

It's getting darn hot out there now, and good timing since we have A/C Pro refrigerant recharge cans with a hose, for only $33.99 this month. If your car's air conditioning isn't cutting it, this might be all you need. Trust me, it's easy; if I can do it then you can too. Don't sweat it!

Are you on NAPA Rewards yet? This is a buyer loyalty program with which you can earn a $5 credit for every $100 you spend -- not just at our store but any participating NAPA Rewards store! All we need is your phone number and the computer tracks the rest. No card to carry, no minimum purchase to redeem. Sign on today!

Oil specials for June are Mobil 1 full synthetic motor oil for only $5.79 a quart! Still on sale since May and what a great deal. Or chose Valvoline conventional oil for $3.79. For diesel engines, Valvoline Premium Blue 15W40 is $12.99 a gallon.

Be sure to "Like" us on Facebook!

Thanks again for visiting our website. Thanks as always for your business; we are continually striving to be the world's finest NAPA store. Your feedback is appreciated.

-------------------

Phone: 847-395-3660 or 800-843-3211

Hours:

Monday - Friday: 7:30-6:30
Saturday: 7:30-5:00
Sunday: 9:00-2:00
Holidays: 9:00-2:00
Closed Christmas Day!
We are located just east of the intersection of Routes 83 & 173 in Antioch, Illinois.

Mailing address: 250 W. IL Rte. 173 Antioch, IL 60002