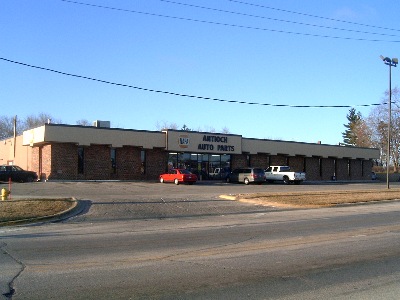 So the heat has arrived and summer is in full swing. One thing July does mean however is that the year is already half over! But don't worry, there's still plenty 2016 left to enjoy, and great NAPA deals to be had.

For July we have a great hat deal -- for any $25 purchase, you can get a FREE NAPA racing hat! NAPA will donate $1 to the Intrepid Fallen Heroes Fund for every hat given away. We've got a lot of these but they won't last forever, so come in and get yours today!

Summer heat is just as bad on your battery as winter cold. This month you can get a $20 VISA gift card by mail with the purchase of a NAPA Legend series battery. Or, a $15 card with the purchase of a qualifying starter or alternator.

Did you know we sell boat parts too? Of course you did. How's that battery box? Pretty beat up? NAPA has battery boxes on sale for July, only $9.99!

Oil specials for July include Royal Purple full synthetic motor oil for $7.99 a quart. If you've not heard of Royal Purple before, it's a premium product with roots in motorsports, and comes highly recommended by many. Also Castrol conventional motor oil is on sale for $3.39 a quart. For diesel engines, we once again have Shell Rotella 15W40 on sale for only $12.99 a gallon. Stock up today!

Be sure to "Like" us on Facebook!

Thanks again for visiting our website. Thanks as always for your business; we are continually striving to be the world's finest NAPA store. Your feedback is appreciated.

-------------------

Phone: 847-395-3660 or 800-843-3211

Hours:

Monday - Friday: 7:30-6:30
Saturday: 7:30-5:00
Sunday: 9:00-2:00
Holidays: 9:00-2:00
Closed Christmas Day!
We are located just east of the intersection of Routes 83 & 173 in Antioch, Illinois.

Mailing address: 250 W. IL Rte. 173 Antioch, IL 60002