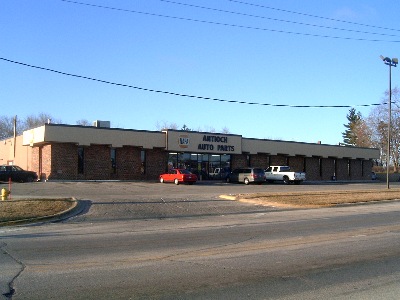 So it's June, and that's the home of Fathers Day! This day is a bit more fun for me now because I get to receive as well as give...

As always, NAPA has a slew of great Fathers Day gifts. What busy Dad doesn't like some new tools? We've got a 30 piece socket set, with both metric and standard sockets, for only $17.99! To make a big splash, step up to the 43 piece set for $39.99! We have specials on screwdriver and wrench sets too, come on in and check it out!

If it's June, then the official arrival of summer comes our way also. Even though our name is Antioch "Auto" Parts, we've got tons of parts in stock for your boat too. Everything from tune-up kits, to outdrive parts, and even starters and alternators. We're open Sunday all year so you won't miss a single boating day!

There's more oil specials in June than you can shake a stick at! Valvoline conventional motor oil is only $3.49 a quart! Mobil 1 synthetic motor oil is a mere $5.99 a quart! We must be crazy! Shell Rotella 15W-40 conventional diesel motor oil is back on sale again too, only $12.99 a gallon. This is the month to get all your oil changes done!

Be sure to "Like" us on Facebook!

Thanks again for visiting our website. Thanks as always for your business; we are continually striving to be the world's finest NAPA store. Your feedback is appreciated.

-------------------

Phone: 847-395-3660 or 800-843-3211

Hours:

Monday - Friday: 7:30-6:30
Saturday: 7:30-5:00
Sunday: 9:00-2:00
Holidays: 9:00-2:00
Closed Christmas Day!
We are located just east of the intersection of Routes 83 & 173 in Antioch, Illinois.

Mailing address: 250 W. IL Rte. 173 Antioch, IL 60002