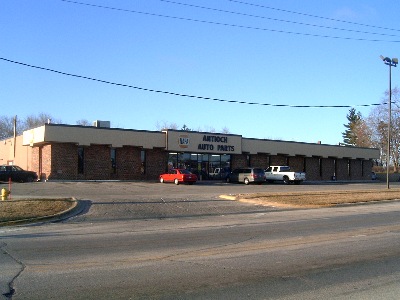 I can't remember a more mild winter than the one we've just had. I got my snowblower fixed and it hasn't snowed since. You're welcome. But now it's March, and spring is just about here! Which means...

It's time again for NAPA's Lawn & Garden battery sale! Standard group U1 batteries are only $21.99 with core exchange! Is it too early to mention boats? I don't think so. NAPA marine batteries are $10 off usual price for March.

Racing season is upon us also, and Chase Elliot drives NAPA's NASCAR entry, carrying #24. So NAPA has a hat deal for you! Get a free Chase Elliot #24 racing hat with any purchase totaling $24 or more!

Other "24" deals abound this month as well; choose a pair of jack stands, or a compact 2-ton jack, or a creeper, for only $24.24! Come check it out today!

Are you on NAPA Rewards yet? This is a buyer loyalty program with which you can earn a $5 credit for every $100 you spend -- not just at our store but any participating NAPA Rewards store! All we need is your phone number and the computer tracks the rest. No card to carry, no minimum purchase to redeem. Sign on today!

Oil specials for March are Valvoline conventional motor oil for only $3.59 a quart. We also have Mobil 1 full synthetic for $5.79 a quart! For diesel engines, Valvoline Premium Blue 15W40 is $11.49 a gallon.

Be sure to "Like" us on Facebook!

Thanks again for visiting our website. Thanks as always for your business; we are continually striving to be the world's finest NAPA store. Your feedback is appreciated.

-------------------

Phone: 847-395-3660 or 800-843-3211

Hours:

Monday - Friday: 7:30-6:30
Saturday: 7:30-5:00
Sunday: 9:00-2:00
Holidays: 9:00-2:00
Closed Christmas Day!
We are located just east of the intersection of Routes 83 & 173 in Antioch, Illinois.

Mailing address: 250 W. IL Rte. 173 Antioch, IL 60002