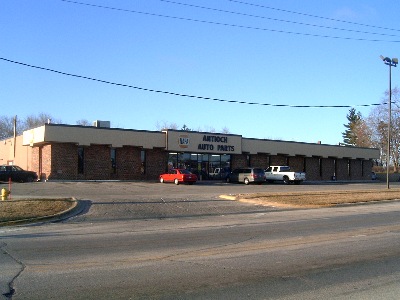 We're in the eighth month of the year now, and hopefully you're taking advantage of the hot weather. Summer is ticking down!

Since it's still warm enough to work outside, how about a blowout deal on a new work creeper? NAPA has part number 815-6267 on a mega sale price at $29.99! This is an adjustable headrest, padded creeper that usually retails for around $70. If I can't move a bunch of these, then I'm not trying!

CRC Brakleen is also on sale this month for $2.69 a 14oz can. Also pick up a new set of 6 screwdrivers for only $9.99. I always need new screwdrivers, since I've either lost them or busted them up using them for non-screwdriver purposes.

Did you know we carry inner tubes for small tires? Got a wheelbarrow or a lawn tractor with a tire you just can't keep inflated? We can help. Most common sizes are in stock.

There are two oil specials for August: Castrol GTX conventional motor oil is $3.79 a quart! Also, Castrol Edge full synthetic motor oil is on sale for $5.79. Both are great deals on a premium product. Come in today!

Be sure to "Like" us on Facebook!

Thanks again for visiting our website. Thanks as always for your business; we are continually striving to be the world's finest NAPA store. Your feedback is appreciated.

-------------------

Phone: 847-395-3660 or 800-843-3211

Hours:

Monday - Friday: 7:30-6:30
Saturday: 7:30-5:00
Sunday: 9:00-2:00
Holidays: 9:00-2:00
Closed Christmas Day!
We are located just east of the intersection of Routes 83 & 173 in Antioch, Illinois.

Mailing address: 250 W. IL Rte. 173 Antioch, IL 60002