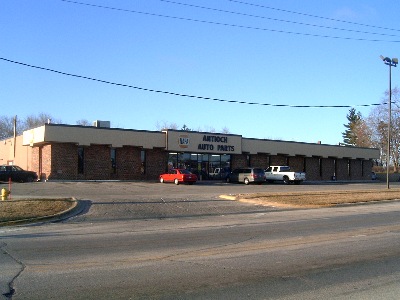 Time to get outside! Whether for work or for play, the time is now to fire up that lawnmower, get out the motorcycle, and start prepping your boat for warmer temperatures ahead.

It's a bit of perfect timing, as NAPA has Lawn & Garden batteries on sale in March, only $21.99 with exchange of your old battery. Part #8221 fits most common lawnmowers and we usually have a couple dozen on hand this time of year. Don't forget to check the belts too! We have those as well.

NAPA Marine batteries are also on sale this month. Whether you need a deep cycle or traditional starting battery, you'll save $10 when you buy a marine battery in April.

Of course you know we sell motorcycle and ATV batteries and oil filters, did you also know we have a range of brake pads for these vehicles available also? Most common applications are available same day or overnight.

Oil specials for April are Pennzoil conventional motor oil for only $3.79 a quart! For diesel trucks, Valvoline Premium Blue 15W-40 conventional diesel motor oil is $11.99 a gallon. Stop in today!

Be sure to "Like" us on Facebook!

Thanks again for visiting our website. Thanks as always for your business; we are continually striving to be the world's finest NAPA store. Your feedback is appreciated.

-------------------

Phone: 847-395-3660 or 800-843-3211

Hours:

Monday - Friday: 7:30-6:30
Saturday: 7:30-5:00
Sunday: 9:00-2:00
Holidays: 9:00-2:00
Closed Christmas Day!
We are located just east of the intersection of Routes 83 & 173 in Antioch, Illinois.

Mailing address: 250 W. IL Rte. 173 Antioch, IL 60002