The official website of Antioch Auto Parts in Antioch, Illinois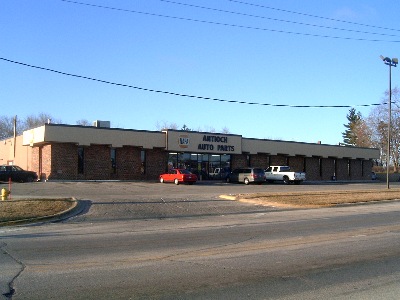 June is here and has brought some beautiful weather! Great for all the fun, summertime vehicles in the area. We look forward to seeing all the cool motorcycles, classic cars, and convertibles that stop by for a visit! Don't forget to think about Dad while at the store and see what we have for Father's Day gifts, too!

Get your vehicle ready for summer with great deals on car care products! We have select Armor All products on sale this month including, Armor All Cleaning Wipes starting as low as $4.99/each. Don't miss out on a great Father's Day gift with our Chemical Guys Complete Car Wash & Detail Kit for just $49.99!

Need brake parts cleaner? We have you covered with a nice deal on CRC Brakleen for $4.99/each.

NAPA Green Coolant is on sale this month for $11.99/Gal. Or NAPA Extended Life Coolant is only $13.99/Gal. Or NAPA Orange Coolant is only $15.99/Gal. Select PEAK, Shell Rotella, and Zerex coolants are on sale all month as well!

Are you on NAPA Rewards yet? This is a buyer loyalty program with which you can earn a $5 credit for every $100 you spend -- not just at our store but any participating NAPA Rewards store! All we need is your phone number and the computer tracks the rest. No card to carry, no minimum purchase to redeem. Sign on today

Both Mobil 1 Full Synthetic and Valvoline Full Synthetic are on sale for $6.99/Qt. For diesel, Rotella T4 15W-40 Diesel on sale for $19.49/Gal. Also, Chevron Delo 400 SDE 15W-40 is on sale for $20.49. Be sure to check out sales on select Castrol, NAPA, and Pennzoil oils, too!


Be sure to "Like" us on Facebook!

Thanks again for visiting our website. Thanks as always for your business; we are continually striving to be the world's finest NAPA store. Your feedback is appreciated.

-------------------

Phone: 847-395-3660 or 800-843-3211

Hours:

Monday - Friday: 7:30-6:30
Saturday: 7:30-5:00
Sunday: 9:00-2:00
Holidays: 9:00-2:00
Closed Christmas Day!
We are located just east of the intersection of Routes 83 & 173 in Antioch, Illinois.

Mailing address: 250 W. IL Rte. 173 Antioch, IL 60002