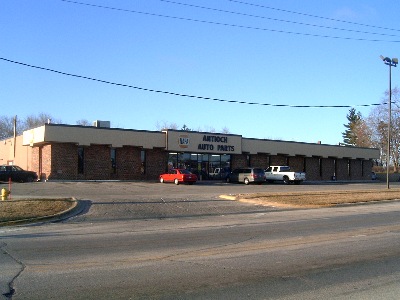 Wow, seven months of 2014 are already past us, and soon summer will be over once again! Might as well make the most of August while we can! If you've got a boat, RV or motorcycle that's been too lonely this season, now's the time to reacquaint yourself. It'll be cool before we know it!

If you're towing your toys around, isn't it frustrating when your tow vehicle's wiring hookup isn't the same as your trailer's? You can come to NAPA for help! This month we have four of the most common wiring adapters on sale for $10.00 each, part of NAPA's Dollar Days.

Other Dollar Days sale items include NAPA Extended Life antifreeze for $9.00 a gallon, PB Blaster penetrant for $4.00, and assorted STP products only $3.00 each. Other great deals abound, come on in and see us!

Oil specials for August include Valvoline conventional motor oil for only $3.79. We also have Mobil Delvac Super 15W-40 Diesel Oil for $12.99 a gallon. Remember, we have filters for your Heavy Duty truck or Off-Highway equipment too!

Be sure to "Like" us on Facebook!

Thanks again for visiting our website. Thanks as always for your business; we are continually striving to be the world's finest NAPA store. Your feedback is appreciated.

-------------------

Phone: 847-395-3660 or 800-843-3211

Hours:

Monday - Friday: 7:30-6:30
Saturday: 7:30-5:00
Sunday: 9:00-2:00
Holidays: 9:00-2:00
Closed Christmas Day!
We are located just east of the intersection of Routes 83 & 173 in Antioch, Illinois.

Mailing address: 250 W. IL Rte. 173 Antioch, IL 60002