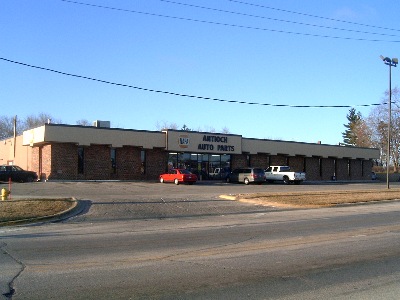 So usually the heat kicks up in August, but that was one sweltering July we just had! We've got one more good month of summer before back-to-school time takes hold, so get those motor toys out for a few more good drives!

This month NAPA is having a sale on Eagle One car care products, only $5.49 across the entire product range. Eagle One has been in the car beautification business for a long time now and they know a thing or two about making your ride shine. So there's no excuse to show up to that cruise-in with a car that's not perfectly spotless!

Summer heat is just as bad on your battery as winter cold, so NAPA has continued the battery rebates for August! You can get a $15 VISA gift card by mail with the purchase of a NAPA Legend series battery. Or, a $15 card with the purchase of a qualifying starter or alternator.

Dash cams are all the rage now, protect yourself with a unit made by Pilot for only $39.99. It's smaller than you might think, and is a little bit of insurance for those times when things don't quite go right.

Oil specials for August include NAPA full synthetic motor oil for only $2.99 a quart! Also Valvoline conventional motor oil is on sale for $3.49 a quart. For diesel engines, how about Valvoline Premium Blue 15W40 on sale for only $11.49 a gallon? What a deal!

Be sure to "Like" us on Facebook!

Thanks again for visiting our website. Thanks as always for your business; we are continually striving to be the world's finest NAPA store. Your feedback is appreciated.

-------------------

Phone: 847-395-3660 or 800-843-3211

Hours:

Monday - Friday: 7:30-6:30
Saturday: 7:30-5:00
Sunday: 9:00-2:00
Holidays: 9:00-2:00
Closed Christmas Day!
We are located just east of the intersection of Routes 83 & 173 in Antioch, Illinois.

Mailing address: 250 W. IL Rte. 173 Antioch, IL 60002