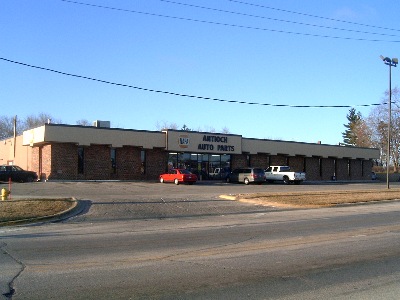 Now that we're back to the top of the calendar on a new year, that can only mean lower temperatures are on the way. The cold saps the energy of your car's battery, which means if it's been a few years since you've replaced it, you might want to think about doing so soon. Luckily NAPA has a $10 rebate VISA card offer on batteries for January! Why wait until you're stranded? Come in today.

While we're on the subject of batteries, we also have a Charge It! automatic battery charger on sale this month for only $29.99

We have Sea Foam on sale in January at $7.99, and Lucas fuel system treatment at $3.99 for a five ounce bottle.

Oil specials for January are Castrol GTX conventional motor oil for only $3.79 a quart. That's a great deal on a premium motor oil! Or you can choose Castrol Syntec full synthetic for a mere $5.69 a quart. Also, NAPA brand full synthetic motor oil is only $3.79 a quart.

Be sure to "Like" us on Facebook!

Thanks again for visiting our website. Thanks as always for your business; we are continually striving to be the world's finest NAPA store. Your feedback is appreciated.

-------------------

Phone: 847-395-3660 or 800-843-3211

Hours:

Monday - Friday: 7:30-6:30
Saturday: 7:30-5:00
Sunday: 9:00-2:00
Holidays: 9:00-2:00
Closed Christmas Day!
We are located just east of the intersection of Routes 83 & 173 in Antioch, Illinois.

Mailing address: 250 W. IL Rte. 173 Antioch, IL 60002