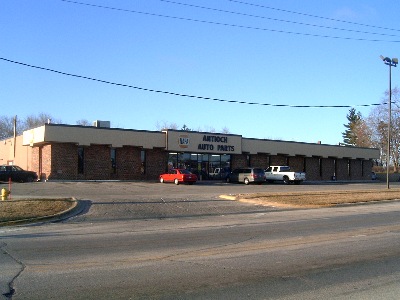 November is the month when the temps come down and the holidays heat up. Before we know it, Thanksgiving will be here, and then thoughts immediately turn to Christmas. Let's slow things down and enjoy the crisp air for a while before it gets too cold, shall we?

The first half of November is always a carryover of October specials at NAPA. The bucket promo is still active; buy a 90th Anniversary NAPA bucket with the throwback logo on it, and you can get 20% off anything you can fit in the bucket! How's that for a deal? We do still have several of these buckets left, so hurry in!

We also have Sta-Bil fuel stabilizer on sale all month for $3.99 for an 8 ounce bottle. Protect your summer toys! Stored gasoline treated with Sta-Bil will stay fresher and allow easier start-up in the spring. Come get some today!

Also for the first half of November we've got NAPA full synthetic motor oil on sale for $3.49 a quart! Also, Pennzoil conventional motor oil is $3.79 a quart! And for diesel engines, Shell Rotella 15W-40 is on sale for $12.99 a gallon.

Be sure to "Like" us on Facebook!

Thanks again for visiting our website. Thanks as always for your business; we are continually striving to be the world's finest NAPA store. Your feedback is appreciated.

-------------------

Phone: 847-395-3660 or 800-843-3211

Hours:

Monday - Friday: 7:30-6:30
Saturday: 7:30-5:00
Sunday: 9:00-2:00
Holidays: 9:00-2:00
Closed Christmas Day!
We are located just east of the intersection of Routes 83 & 173 in Antioch, Illinois.

Mailing address: 250 W. IL Rte. 173 Antioch, IL 60002