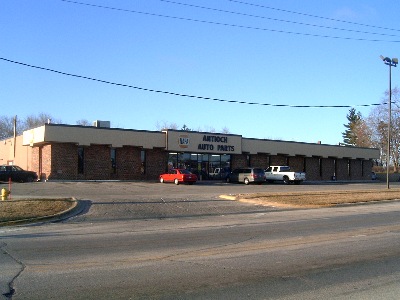 Somehow when I wasn't looking, May turned into June! So our monthly update is now two weeks late. Don't worry, you still have two more weeks to get in here and take advantage of our June specials!

June is the month for Fathers Day, and what father wouldn't like some new tools? Deals start at $19.99 for a 26-piece screwdriver set; or a 43-piece socket set for $39.99; or a 78-piece socket set for $9.99; or a 20-piece Gearwrench set for $59.99! I'll take one of each, thanks!

Or how about a 1/2" impact wrench for only $79.99? What a deal!

Do you ever end up trying to hook up a trailer by yourself? One good way to avoid the embarrassing truck-trailer dance is with our Smart Hitch back-up camera, with Hitch Alignment Feature. Only $129.00.

Oil specials for June are Mobil 1 full synthetic motor oil for $5.99 a quart. Also Pennzoil conventional motor oil is on sale for $3.39 a quart. For diesel engines, we have Mobil Delvac 15W40 for only $11.99 a gallon.

Be sure to "Like" us on Facebook!

Thanks again for visiting our website. Thanks as always for your business; we are continually striving to be the world's finest NAPA store. Your feedback is appreciated.

-------------------

Phone: 847-395-3660 or 800-843-3211

Hours:

Monday - Friday: 7:30-6:30
Saturday: 7:30-5:00
Sunday: 9:00-2:00
Holidays: 9:00-2:00
Closed Christmas Day!
We are located just east of the intersection of Routes 83 & 173 in Antioch, Illinois.

Mailing address: 250 W. IL Rte. 173 Antioch, IL 60002