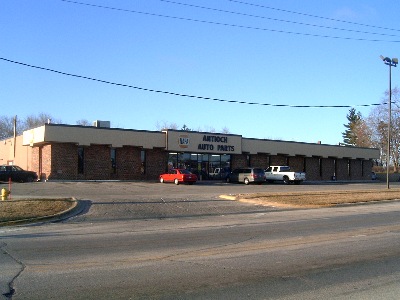 That means it's time for gift giving! Good thing the NAPA Holiday Trucks are in! This year's 35th annual toy truck is a replica of NASCAR Nationwide series champion Chase Elliot's NAPA-sponsored race car hauler, complete with engine sounds and a horn! The mini gearhead in your home will love it, but great for collectors too! We have them on sale for $36.79, don't wait!

We also have other great Christmas specials for the wrencher in your life - like a 3/8" drive SAE and Metric socket set from Gearwrench, only $34.99! Comes with a handy storage case.

Also, 7-piece NAPA Evercraft wrench sets for only $9.99! A perfect stocking stuffer.

December isn't all play and no work, however. We have Power Service diesel fuel treatment products on sale to keep your work truck running great once the inevitable cold arrives. Only $6.99 a quart. Don't wait until you start having problems, pick some up today!

Oil specials for December include Valvoline Max Life or Durablend motor oil for only $4.79 a quart. Also, Mobil Delvac 15W-40 diesel oil is on sale at $11.99 a gallon.

Be sure to "Like" us on Facebook!

Thanks again for visiting our website. Thanks as always for your business; we are continually striving to be the world's finest NAPA store. Your feedback is appreciated.

-------------------

Phone: 847-395-3660 or 800-843-3211

Hours:

Monday - Friday: 7:30-6:30
Saturday: 7:30-5:00
Sunday: 9:00-2:00
Holidays: 9:00-2:00
Closed Christmas Day!
We are located just east of the intersection of Routes 83 & 173 in Antioch, Illinois.

Mailing address: 250 W. IL Rte. 173 Antioch, IL 60002