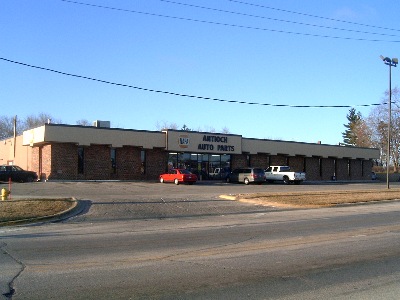 Really, it is! As I write this, it still seems like warmth will never come. But then I suppose I say this every year... Hopefully if you're reading this later in the month, the sun has finally blessed us with warmer temps. In any case, it's lawn care season, so right on cue NAPA has Lawn & Garden batteries on sale all month for $23.99 with core exchange.

Right now we have a great bucket deal -- buy an Intrepid Fallen Heroes NAPA bucket for $3.99, and get 20% off everything you can fit in it! That's a great deal, but the buckets won't last forever, hurry in now! For every bucket sold, NAPA will donate $1 to the Intrepid Fallen Heroes fund, in support of our wounded veterans.

Spring car care time is here, it's time to shine up your ride! There are $3.99 deals all month on a variety of products, including Armor All wipes and Purple Power car wash gallons, among others. Come check out our overhauled textile wall if your chamois or wash brushes have seen better days!

Oil specials for April are Castrol conventional motor oil for $3.79 a quart! Also Castrol Edge full synthetic is on sale for $5.79 a quart. For diesel engines, we have the ever popular Shell Rotella 15W40 for only $12.99 a gallon. Now that's a deal!

Be sure to "Like" us on Facebook!

Thanks again for visiting our website. Thanks as always for your business; we are continually striving to be the world's finest NAPA store. Your feedback is appreciated.

-------------------

Phone: 847-395-3660 or 800-843-3211

Hours:

Monday - Friday: 7:30-6:30
Saturday: 7:30-5:00
Sunday: 9:00-2:00
Holidays: 9:00-2:00
Closed Christmas Day!
We are located just east of the intersection of Routes 83 & 173 in Antioch, Illinois.

Mailing address: 250 W. IL Rte. 173 Antioch, IL 60002