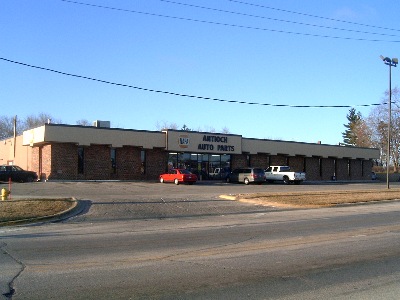 It's a few days into February as I write this, and the sun is out, teasing me of warmer days ahead! Quite frankly this has been the mildest winter I can recall, and I'm not complaining! While I do like selling snowplow parts, I like early Springs even better. I guess we will see...

We could still get another cold snap, and just to keep in mind, you might want to check your car's battery. Until the end of the month you can still get a $20 Visa gift card on a mail-in offer with the purchase of a NAPA Legend Premium battery this month! Or, buy a NAPA Legend battery and receive a $10 Visa gift card. Either choice is a great battery with the power you'll need on those cold mornings. Come in today!

For February we have an Evercraft roller creeper seat on sale for only $19.99! This is a great little item to save your back or knees when working on that project in the garage this winter; it comes in handy in the house too!

Oil specials continuing for February are Valvoline conventional oil for $3.59 a quart! Valvoline SynPower synthetic oil is on sale for $5.39 a quart. For diesel engines, we have NAPA Heavy-Duty 15W40 for only $8.99 a gallon. Now that's a deal!

Be sure to "Like" us on Facebook!

Thanks again for visiting our website. Thanks as always for your business; we are continually striving to be the world's finest NAPA store. Your feedback is appreciated.

-------------------

Phone: 847-395-3660 or 800-843-3211

Hours:

Monday - Friday: 7:30-6:30
Saturday: 7:30-5:00
Sunday: 9:00-2:00
Holidays: 9:00-2:00
Closed Christmas Day!
We are located just east of the intersection of Routes 83 & 173 in Antioch, Illinois.

Mailing address: 250 W. IL Rte. 173 Antioch, IL 60002