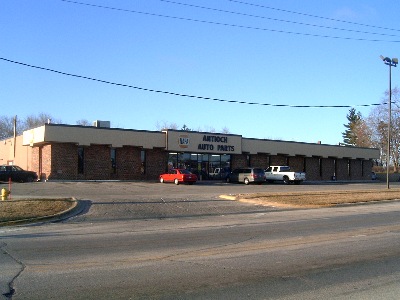 July is a pretty busy month here as everyone is out and about enjoying the summer weather as much as possible. There's always a variety of vehicles coming through our parking lot; classic cars, motorcycles, and even some race cars on trailers, to name a few. We make sure to have everything ready for your summer needs.

Which is why we have along with our month long sales, additional weekly sales as well! Some of our month long sales include, a variety of our Turtle Wax products on sale for just $4.99! Dupli-Color Aerosol Touch Up Paint for $6.99! And tire care products starting at $3.99!

July 1-8 NAPA Synthetic Motor Oil $2.99/Qt.

July 9-15 Save 20% on 3 or More Products

July 16-22 Double NAPA Rewards Points on Every Purchase

July 23-31 Buy $2.99 Bucket and Save 20% on 3 or More Products that Fit in the Bucket

Working on brakes? You're going to need brake cleaner. NAPA Mac's Brake Cleaner is on sale this month for only $2.99 (Chlorinated) and $1.99 (Non-Chlorinated)! Stock up!

Zerex G-05 50/50 Pre-Mixed Antifreeze is on sale for $11.99 a gallon. Also, both selections of Zerex Asian 50/50 Pre- Mixed Antifreezes are $10.99 this month.

Are you on NAPA Rewards yet? This is a buyer loyalty program with which you can earn a $5 credit for every $100 you spend -- not just at our store but any participating NAPA Rewards store! All we need is your phone number and the computer tracks the rest. No card to carry, no minimum purchase to redeem. Sign on today!

Oil specials for July are NAPA Full Synthetic Motor Oil for $3.99 a quart! Or choose NAPA Conventional Motor Oil for $2.69 a quart. For diesel engines, a gallon of either Mobil Delvac 1300 Super Diesel 15W-40 or Chevron Delo 400 SDE HD 15W-40 for just $13.99. Your choice!

Be sure to "Like" us on Facebook!

Thanks again for visiting our website. Thanks as always for your business; we are continually striving to be the world's finest NAPA store. Your feedback is appreciated.

-------------------

Phone: 847-395-3660 or 800-843-3211

Hours:

Monday - Friday: 7:30-6:30
Saturday: 7:30-5:00
Sunday: 9:00-2:00
Holidays: 9:00-2:00
Closed Christmas Day!
We are located just east of the intersection of Routes 83 & 173 in Antioch, Illinois.

Mailing address: 250 W. IL Rte. 173 Antioch, IL 60002