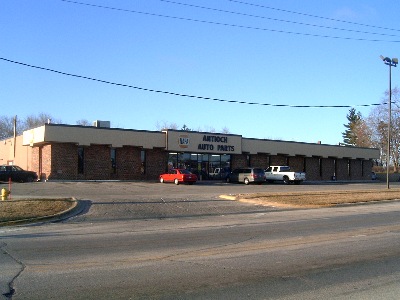 Ah, February...the lovely month of extreme cold and lots of snow. Pretty much the same as January, but we got a break with the snow. For those of you who love this time of year, enjoy the skiing or maybe, ice fishing. Everyone else, enjoy staying indoors mostly until spring arrives. We do have all your auto, snow plow, and snow blower needs to get you through winter!

Through month end, NAPA Exact Fit wiper blades are on sale! Get $10 off per pair. Not only is that a great deal, but we will even put your blades on for you. Stop in today!

A couple other specials going on for the month include 3M Brake cleaner on sale for $2.49 and $2.29 for Iso-HEET Premium Fuel Antifreeze & Injection Cleaner.

Prestone 50/50 PreDiluted Antifreeze is also on sale this month for $12.99/gallon.

Are you on NAPA Rewards yet? This is a buyer loyalty program with which you can earn a $5 credit for every $100 you spend -- not just at our store but any participating NAPA Rewards store! All we need is your phone number and the computer tracks the rest. No card to carry, no minimum purchase to redeem. Sign on today!

Oil specials for February are Valvoline Advanced Full Synthetic Motor Oil for only $5.49 a quart! Or choose Valvoline Conventional Motor Oil for $3.99 a quart. For diesel engines, Valvoline Premium Heavy Duty Diesel Motor Oil 15W40 is $14.99 a gallon.

Be sure to "Like" us on Facebook!

Thanks again for visiting our website. Thanks as always for your business; we are continually striving to be the world's finest NAPA store. Your feedback is appreciated.

-------------------

Phone: 847-395-3660 or 800-843-3211

Hours:

Monday - Friday: 7:30-6:30
Saturday: 7:30-5:00
Sunday: 9:00-2:00
Holidays: 9:00-2:00
Closed Christmas Day!
We are located just east of the intersection of Routes 83 & 173 in Antioch, Illinois.

Mailing address: 250 W. IL Rte. 173 Antioch, IL 60002