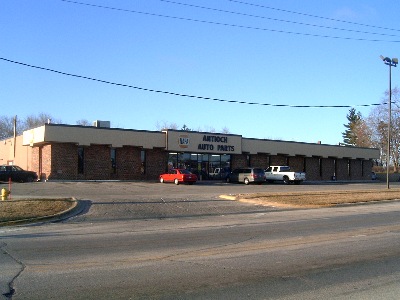 The calendar tells me that Spring arrives this month. Upon this writing it seems nearly impossible to believe, as we've just received yet more snow. But warmer temperatures will eventually arrive, we must have faith...

When they do, it will be time to start thinking about Spring clean-up and yard car. Perfect timing, as NAPA has Lawn & Garden batteries on sale in March, only $21.99 with exchange of your old battery.

You'll soon be hauling all of your "toys" around as well. Be prepared! NAPA carries a great assortment of trailer accessories, everything from wiring hookups to tie downs and even complete wheel hubs.

Did you know we sell work gloves? Protect your hands while doing your yard chores. A pair of leather palm yard work gloves are on sale for $3.49. I go through a pair every year.

Oil specials for March are Mobil 1 full synthetic motor oil for only $5.99 a quart! You're not going to beat that anywhere! Also Valvoline conventional motor oil for only $3.79 a quart. Also, Shell Rotella 15W-40 diesel motor oil is $13.99 a gallon. Stop in today and stock up!

Be sure to "Like" us on Facebook!

Thanks again for visiting our website. Thanks as always for your business; we are continually striving to be the world's finest NAPA store. Your feedback is appreciated.

-------------------

Phone: 847-395-3660 or 800-843-3211

Hours:

Monday - Friday: 7:30-6:30
Saturday: 7:30-5:00
Sunday: 9:00-2:00
Holidays: 9:00-2:00
Closed Christmas Day!
We are located just east of the intersection of Routes 83 & 173 in Antioch, Illinois.

Mailing address: 250 W. IL Rte. 173 Antioch, IL 60002