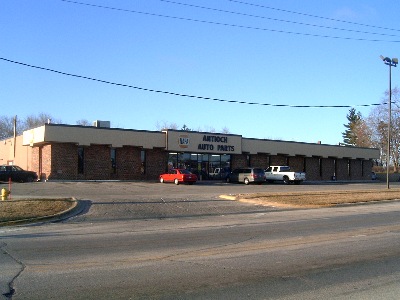 October is one of my favorite months, and not just because my birthday is in it! Crisp autumn air is abundant but it's still not too cool to keep you inside getting cabin fever. And this year we have playoff baseball also, so that's a bonus...

...Another bonus this month is our Bag Sale! Buy a reusable NAPA shopping bag for 99 cents, and get 20% off three or more things you can stuff in the bag! Now that's a deal!

NAPA has a great sale on shocks and struts this month -- 4 For The Price Of 3!Buy 4 NAPA shocks and/or struts and get a rebate for one of them by mail!

Dead batteries getting you down? How about a new battery charger? Charge-It battery chargers are now on sale at three price points, beginning at only $29.99.

Oil specials for October are Castrol conventional motor oil for only $3.49 a quart, or Castrol Edge full synthetic for $5.299 a quart! For diesel engines, Shell Rotella 15W40 is $12.99 a gallon. That's cheaper than you'll find it anywhere!

Be sure to "Like" us on Facebook!

Thanks again for visiting our website. Thanks as always for your business; we are continually striving to be the world's finest NAPA store. Your feedback is appreciated.

-------------------

Phone: 847-395-3660 or 800-843-3211

Hours:

Monday - Friday: 7:30-6:30
Saturday: 7:30-5:00
Sunday: 9:00-2:00
Holidays: 9:00-2:00
Closed Christmas Day!
We are located just east of the intersection of Routes 83 & 173 in Antioch, Illinois.

Mailing address: 250 W. IL Rte. 173 Antioch, IL 60002